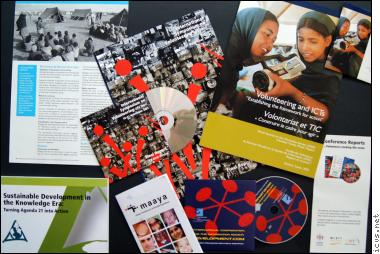 Services
Print media refer to all publications which are distributed in a printed form on paper.
Printed materials are ideal for directly reaching target groups.
Of all the communication media (print, radio, television and Internet), print media are the most sustainable and the most widely accepted in the business environment.
We offer a wide range of Print Media:
Visual identity documents (business cards, letterheads,…)
Business documents (annual reports, periodicals,…)
Marketing materials (posters, brochures, leaflets, advertising by direct mail)
Tailor-made projects
Advantages
Materials which respond to your short, medium and long-term needs
A seamless integration with our tailor-made services (translation, writing, graphic design)
How does it work?
After having met you to define your objective, quantities, target audiences and budget, we carry out the print project in three phases:
Phase 1 - We present you with several project models for the final printed product, accompanied by the corresponding estimates, including printing costs. These models allow us to define together the graphic identity of your document, and to hone the contents of it.
Phase 2 - We incorporate your corrections and revisions.
Phase 3 - We coordinate the printing and delivery of the final printed product.