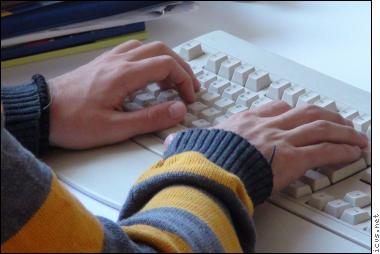 Services
Tailor-made Web Design
Our Web design services cover graphic design and the CSS development of websites, for nice, functional and high-quality websites, which are targeted to meet your professional requirements.
Web Development
The Web Development Services of ICV offer a complete range of services to develop, manage, edit and ensure the maintenance of your website:
Functional analysis and design
Tailor-made creation of a visual identity for your website
Development with appropriate languages and tools
Online integration and monitoring of the website
Maintenance and follow-up
Training
Online news
We provide a complete online news service. It can include articles, reports, photos, videos, interviews and editorials. This material will at once serve for the online publication and the supporting material needs (e.g. CD-ROM, paper publications, etc.).
Our online news service is the ideal tool for groups wishing to broadcast their news in the media, as well as for the participants in international conferences and events. We publish press releases on the Internet or in live stream format.
Advantages
Fast distribution of press releases in a journalistic format, increasing the chances of optimal media coverage
Modification of the event or the schedule in live stream format
Carrying out of webcasts (online video)
Journalism services (interviews, feature articles, etc.)
Digital photo-journalism
Low costs per person reached
Measurable results for reports (visitors, countries, most popular questions, etc.)
A professional CD-ROM recording, for distribution to the press and to the delegates
How does it work?
We implement our news service in 3 steps, or phases:
According to your needs, we can work with an established press officer, or write press releases ourselves:
Phase 1 - We will meet each other to establish the content and the extent of all of the desired services.
Phase 2 - We publish pre-conference news and write news in advance if necessary.
Phase 3 - We work on-site to produce and distribute the daily news.
Mobile service development
We design tailor-made mobile websites and mobile applications to have your commercial presence reach mobile Web users. Our mobile services include:
The creation of mobile friendly websites
In certain cases, the development of an Apple iPhone application. The iPhone is an ideal platform for the development and the distribution of your ideas.
In certain cases, the development of an Android application. The Android is a flexible and fun platform, also perfectly adapted for the development and the distribution of your ideas. The Android market is in rapid expansion and the sales of Android devices are exceeding those of the iPhone.
*The fee connected with the drawing-up of the estimate will be deducted from the overall invoice.